Apple Releases New Multitouch iPod Nano 6G
Apple CEO Steve Jobs introduces the 2010 multitouch iPod nano.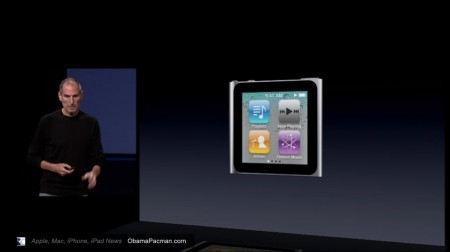 Steve Jobs shows off the progression of the iPod nano and the 2010 iPod nano 6g. The new iPod nano is multi-touch, smaller, lighter, with 24 hour audio playback!
There is no home button, but hold down any place on the display to go to home screen
Multitouch iPod iWatch?
Steve Jobs said: "one of our board of directors is going to click onto an armband." So All you need to make a multi-touch iPod iWatch is an armband!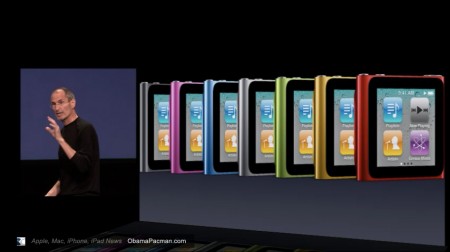 The new iPod nano comes in multiple colors, including a Product RED version. The price of the 2010 iPod nano 6g is $149 8GB and $179 16GB.
No word on when Apple will introduce the iPod-inviso.

Related Posts