Angry Birds: Mighty Eagle Surprise! (video)
Introducing the brand new, angriest of the Angry Birds: the Mighty Eagle.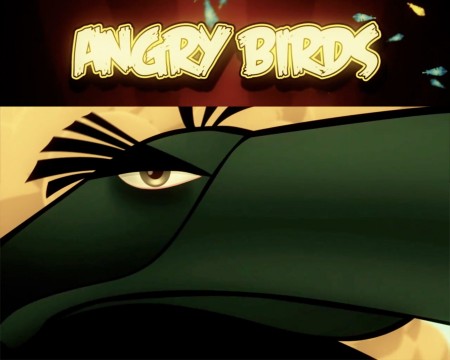 Video: Angry Birds Mighty Eagle Surprise!
Rovio Mobile, creators of Angry Birds, has a new in-app-purchase for those who might want to skip a particular challenging level in their popular Apple iOS game:
Skip Levels with Mighty Eagle
Green pigs stole your eggs and locked themselves down in a seemingly impossible to break bunker? What would an angry bird do? No, not call upon Steve Jobs, secret ninja.
Mighty Eagle is an optional angry bird that can be acquired with in-app-purchase of a can of sardines. This new angry bird secret weapon is like a nuke with claws that clears an entire level.
To call upon the Mighty Eagle again, you would have to clear the level you last summoned it to free up the Mighty Eagle sardines.
If you don't have this fun game, get it now at iTunes:
[iPhone, iPod touch and iPad]
via tuaw
For those who are chicken, you can check out Rovio's Angry Birds walkthrough videos here

Related Posts