Twitter Inc. Releases Official iPhone App
Few months after Tweetie 2 was bought by Twitter Inc., the official Twitter iPhone & iPod touch App is quietly released.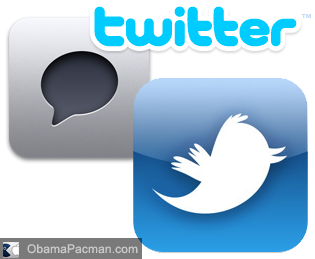 The official iOS app from the blue bird company is simply called Twitter [itunes link].
The official Twitter App features real time search, top tweets, trending topics, maps, & pull down gesture to update timeline. Users can tweet, send DM, share photos, videos, and links.
It's never too late to follow @kanyewest one of the most prolific twitter accounts by
Kanye West. You can also sign up for an account within the App too.
Twitter iOS App is designed for iPhone. Works for iPod touch and iPad wifi with internet connection. Still no easy way to make funny Twitter following badges though:

If you want to know when OP publishes a new article, follow our twitter account @obamapacman.

Related Posts