Twitter HQ Reveals FAIL WHALE SECRETS with Rushmore Spoof Yearbook Video
Twitter HQ offices are full of Macs, but why does the popular social newtowrk service suffer the occasional Fail Whale downtime? Real reasons behind FAIL WHALE revealed in official Twitter HQ video, which is a fun Rushmore movie spoof.
Twitter HQ Yearbook Video
Sudo get me job at Twitter! Looks like an awesome place to work, full of fun people, finer things, including Apple computers.
Twitter Inspiration: Wes Anderson's Rushmore, Video Snippets
But it turned out their Rushmore movie-inspired spoof video revealed the true reasons behind Twitter Fail Whale. Rush video snippets:
Exhibit A, What Causes Twitter Fail Whale?
Twitter department Infrastructure is revealed under-equipped to do its job of keeping the fail whale at bay. Why?
At least the monetization department plays with dough, shown here with a stack of fancy dollar bills. What, no free flowing champagne?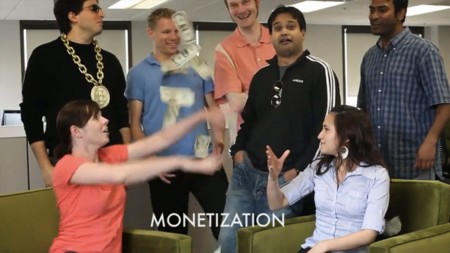 Instead of stack of money, it appears that the twitter Infrastructure department gets the benefit of sharing 1 cigarette instead.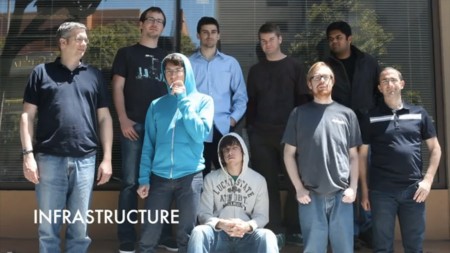 Note to Twitter management, get them a cappuccino machine that uses caffeinated water to brew extra caffeinated elixir, and see your employee heart rates and uptime soar!
Exhibit B, What Causes Twitter Fail Whale?
Twitter department Internal Tools shows why they get the Fail Whale: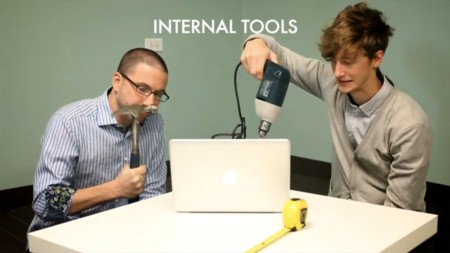 They are holding it wrong. Twitter employees should not use a drill and hammer on a Mac! If Twitter employees use drill and hammers on deserving mis-behaving PCs, the productivity will likely to sky rocket.
Exhibit C, What Causes Twitter Fail Whale?
"Sudo make me a website" is good, but they missed the most important code. It should have been "Sudo make me a crash-proof website!"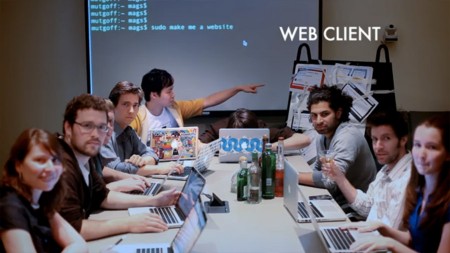 And slightly less boozing might improve Twitter uptime too. Just reduce the offerings enough that they can't claim they are compiling twitter, am I a great boss or what?
via giz

Related Posts