Turn Your iPhone into a Star Trek Tricorder
What is an iPhone without future Star Trek Tricorder technology?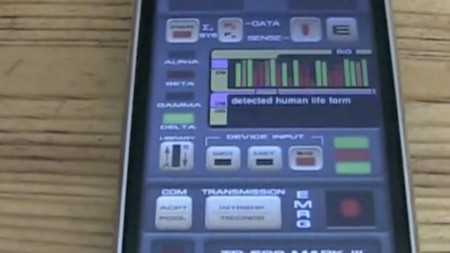 This Tricorder App along with the Star Trek Communicator App are a must have for a Trekkie.
Hidden in Apple App store is an unofficial Star Trek gem available for trekkies.
Not only does it has realistic sound effects, great design, you can even track your away team with Google Maps integration. Just don't wear that red shirt when you go on the mission! This Star Trek Tricorder app also has access to a wealth of Star Trek facts.
With this on your iPhone, you can't beam up Spock but you can check out the Starfleet First Officer's personal info. Pretty cool stuff. Do you think Star Trek Director J.J. Abrams would use this on the next film?
TR-580 Star Trek Tricorder [itunes link] App for iPhone and iPod touch also works on iPad too at x2 mode.
Do you think Steve Jobs can use this to find an opening at a hot San Francisco restaurant?
[itunes link]
via cultofmac

Related Posts