That is One Hot Mac
Why is my three-year-old Apple MacBook Pro with 4GB ram (Santa Rosa) hot? Think you can do better?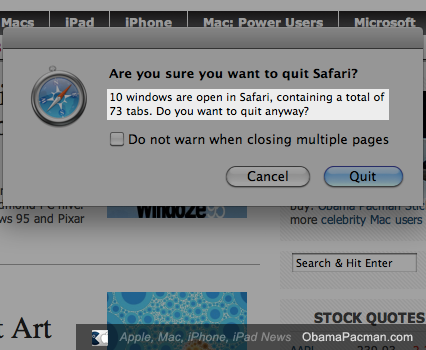 Installing the latest Mac OS X update on my three-year-old MacBook Pro, which has not been restarted in weeks, I was surprised at how many tabs I had open in Safari. Sometimes I got these things open on my trusty Mac laptop, it does have a 7200rpm HD but it's not even using SSD:
70+ tabs in Safari
3 browsers open with 30+ tabs in other browsers
30,000+ emails
Adobe Photoshop, iTunes, etc.
Occasionally firewire 800 bus powered RAID, firewire sound card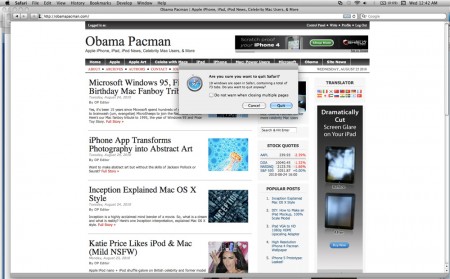 Note to self, write stories faster so I can close some of those 70+ tabs.

Related Posts