Steve Jobs Responds to: iPhone 4, Buy Now or Wait?
Apple CEO Steve Jobs answers pressing question of iPhone 4, BUY NOW OR WAIT?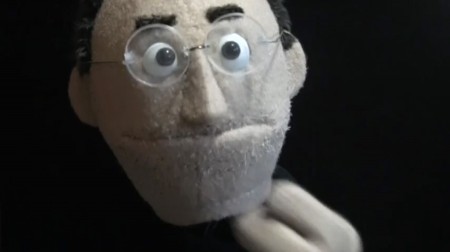 iPhone 4, Buy Now or Wait for iPod touch 4g
An agitated Steve Jobs puppet responds to the internet equivalent of "are we there yet?" The perfect solution for all those "Buy Now or Wait" forum threads.
NSFW (language) video by the creator of MossPuppet, who brought you How Steve Jobs Really Beat Cancer:
Do People Care About Steve Jobs?
Steve Jobs responds to question: "What do you think of all this people spending thousands on your products and don't care about you personally?"
The Apple CEO also slips conditions on how he might sell the new Apple product, perhaps iPhone 5?
via mosspuppet

Related Posts