Steve Jobs Photobomb + Apple CEO vs. Batman / Bruce Wayne!
Apple CEO Steve Jobs waited in line at popular San Francisco restaurant hotspot Flour + Water, only to be turned away. Surprisingly, he didn't pull a Bruce Wayne.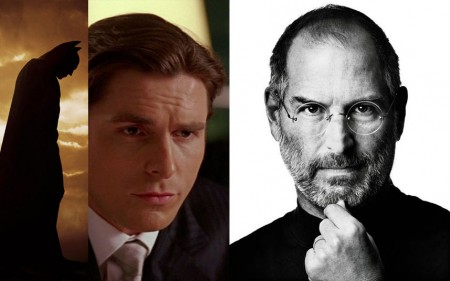 Apple CEO Steve Jobs Photobomb San Francisco Hotspot
SFWeekly reports that last Saturday, Steve Jobs, without reservation, lined up at a popular San Francisco restaurant Flour + Water house before it opened. But Steve got served the iPhone 4 odyssey moment when people right before him got the last seats in the packed restaurant. "So he did what a normal well-adjusted human would do and left." Described Techcrunch.
Here's a photo of Steve Jobs leaving the restaurant. It turned out to be a perfect photobomb, with the CEO of world's most valuable technology company "sneaked" into the photo op of an Apple fan.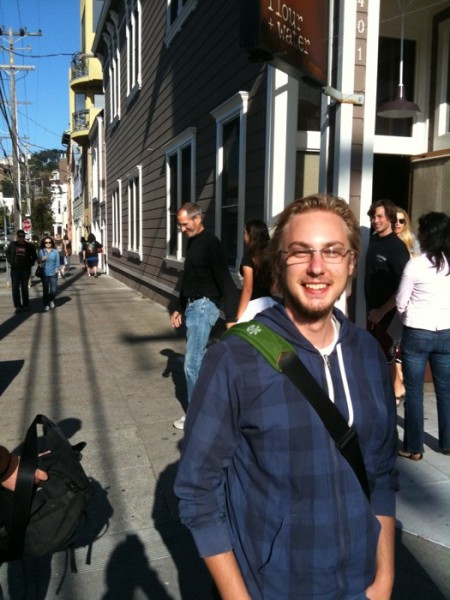 The Steve Jobs photobomb is posted by Alexa Andrzejewski (founder of foodspotting) of her friend Kim Ahlstrom who she described as the "biggest Steve Jobs/Apple fanboy in the universe." Alexa posted the Apple CEO photobomb photo on twitpics and it became viral.
Steve Jobs vs. Batman
What Would Batman do in Steve Jobs' shoes?
Billionaire Bruce Wayne / Batman would think different, when he is met with a similar challenge in Batman Begins. (This is OP Editor's first comic attempt, so sorry if it sux).
Cue haut girls in water, hotel staff, and Bruce Wayne:
Transcript
Hotel staff: "Sir, the pool is for decoration and your friends do not have swimwear… I am going to ask you to leave."
Bruce Wayne: "You see, I am buying this hotel, and setting some new rules about the pool area." (Works perfectly in the fictional movie universe.)
Steve Jobs Could Pull a Bruce Wayne?
In reality, I think Steve Jobs could have easily pulled "do you know who I am" or offered someone some money or even an iPhone 5 prototype to buy off a table. But the Apple CEO choose to wait in line and followed the restaurant's arbitrary rules just like everyone else.
Free Kevin Inspired: "Feed Steve" Campaign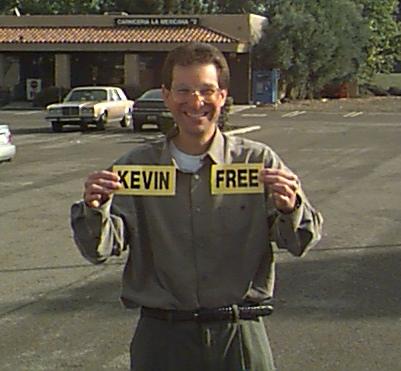 Maybe we need a "Feed Steve" campaign, like the Free Kevin campaign for hacker Kevin Mitnick! Who's with me?
Happy Ending?
There might be a happy ending to this story though. The restaurant publicist Liam Passmore says they got a message for Steve Jobs: Come back! They promise they will seriously hook him up with a table.
Must be due to the "Feed Steve" campaign: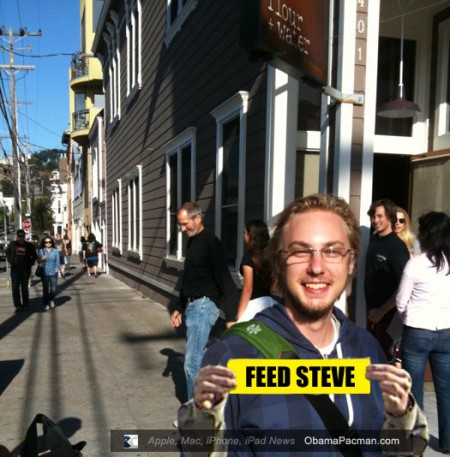 That photo of Kim Ahlstrom at Flour + Water by Alexa Andrzejewski looks TOTALLY PHOTOSHOPPED!

Related Posts