Stay Tasty: Apple Germany Cracked iPod Spoof eiPott Egg Cup
eiPott is a German-made egg pod / cup with a name and looks close to Apple's popular iPod music player, too close.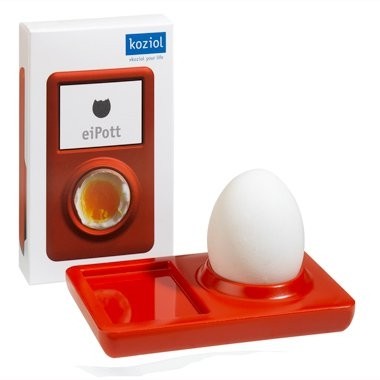 eiPott Egg Pod / Cup
With a name and packaging that elicits that of iPod, the eiPott egg pod / cup is quite cute. Looks like it can serve some delicious eggs. Someone get me one!
Unfortunately Apple just won a lawsuit against koziol, maker of eiPott, due to possible confusion with the Apple iPod music player. Koziol is required to changed the name and packaging of the eiPott.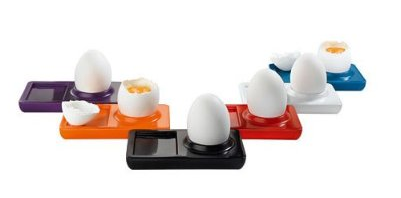 Oh noooos, so much for the Futurama EyePhone I am hoping to get! You think those are too close to Apple iPhone?
Darn it Steve Jobs, with this court ruling I might have to Stay Hungry if I want some eggs served on a white eiPott iPod!
bz-berlin.de (translation) via tuaw

Related Posts