"Sit on My FaceBook" Internet Love Song by Pantless Mac Internetainers
I'm On A Mac creatives strikes again! The newest funny video from Pantless Knights is of a geeky internet love song, web 2.0 style.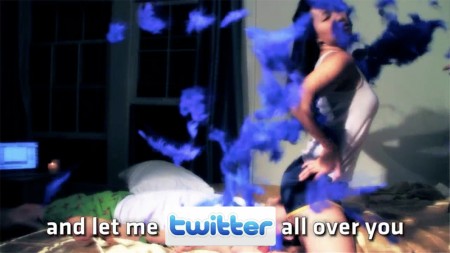 Video: Geeky Internet Love Song
"A social media anthem for nasty nerds like us"
Awesome video to Stumble Upon… It has beach piano, blue bird, naughty bits, knights in shining armor, and social network goodness that will twitter all over you and scream yahoo!
Do you think the Mac using Facebook CEO would approve?
No poke poke poke poker face but there's Wiki-Wiki-Wiki-pee in the pants! (No fail whale on the face? That would be a sight to see!)
Sit on my FaceBook single [itunes link]
via iphonesavior

Related Posts