PC Trojan Silently Steals Money From Windows Users
Another great reason to get a Mac. Latest undetectable Windows based trojan silently steals money from PC users.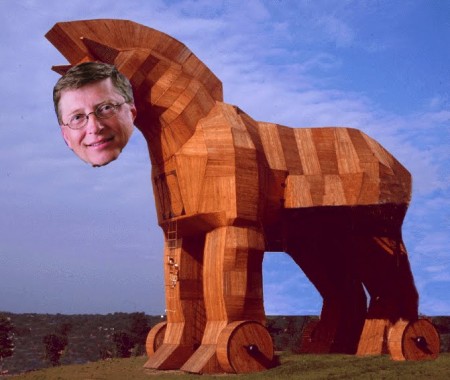 The undetectable Zeus v3 trojan is more bad news for users running PC / Windows malware incubators. Unlike the theoretical PDF exploit for Apple iOS devices, these are real security holes affecting actual users.
1 million dollars has been stolen from PC users in the past 1 month due to weakness in Microsoft Internet Explorer and Adobe PDF software.
The trojan is said to ask for personal information (useful to steal identity) when user is logged into the banking website on infected PCs. The Windows trojan could possibly also capture user account number and pin code. Currently the Zeus v3 trojan is designed to steal banking information for one British bank, but it could be adapted to steal information and bank balances from any bank accessed on a PC.
PC users are at risk from this security threat because most anti-virus software can't detect the Zeus v3 trojan yet. So much for the belated PC vs. Mac campaign.

Related Posts