N.E.R.D. Pharrell Williams Uses Black iPad (& Mac)
Pharrell Williams, best known for his part in Neptunes and American funk, rap, and hip hop band N.E.R.D. can't resist a black iPad.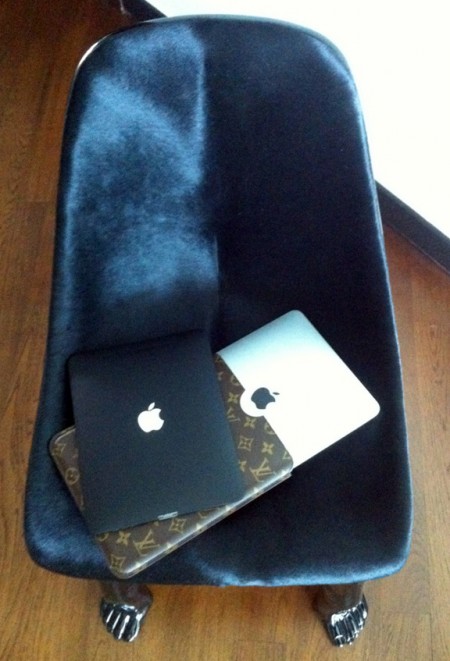 Pharrell shows iPad love.
No double rainbow but the double iPad photo from Pharrell Williams shows his latest black colorware iPad purchase recently bought from Colette in Paris. The photo also shows his un-modded iPad in Louis Vuitton case.
PC or Mac?
By the way, despite what Microsoft paid him to appear in the I'm a PC ad, Pharrell Williams and his studio uses many many Apple computers. The Neptunes / N.E.R.D. studio show them using many MacBook Pro for their creative endeavors: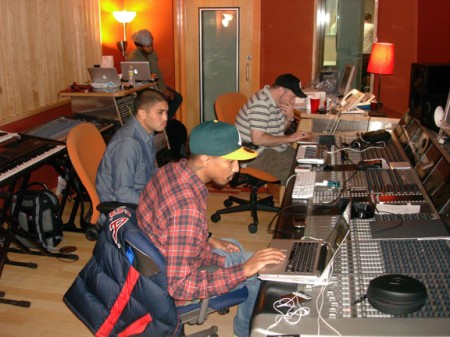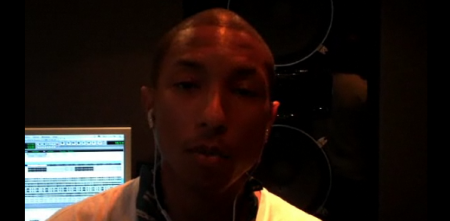 via honeyee Mac photos: theneptunes & here

Related Posts