MiTube MxTube Developer, Max Weisel Guitar: Drifting
MxTube and MiTube offline YouTube player & downloader app developer Max Weisel shows off "drifting" on guitar.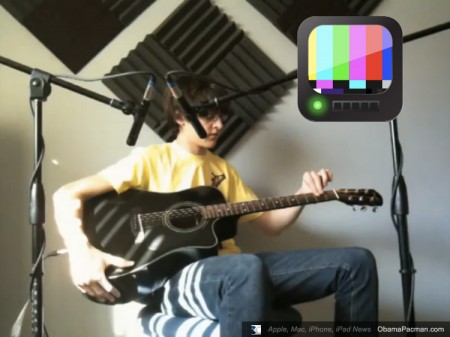 Apple iOS developer and Mac user Max Weisel puts his creativity to work when not creating popular iPhone apps, and skirting App Store rules.
Max Weisel Guitar: Drifting
Can you go from guitar virgin to this in 2 months?
Max saw a video of Andy Mckee playing a song called "Drifting" (second video). He was blown away by the technique of how percussion, rhythm guitar, and melody was combined on a single instrument.
Max thought Drifting would be the perfect song to cover. Although he had only been playing guitar for a month, he spend four weeks to teach himself how to play the song, and here's his result:
"I know the timing is horrendous, I'm working on it :)" the video description reads.
Although Max Weisel said he's new to guitar, he's not new to music. He has been playing drums for 12 years, and also had piano lessons which helped with dexterity required for the song.
Guitar Drifting Inspiration
Here's the song that inspired Max:
Drifting, Andy McKee Original Song [itunes link]
from CD Art of Motion [itunes link]
via maxweisel

Related Posts