MiTube iOS YouTube Download App, Get it NOW Before It's Too Late (updated)
MiTube, which allows downloading of YouTube videos, sneaked through Apple App Store approval process, but not for long. Download now before it magically disappears.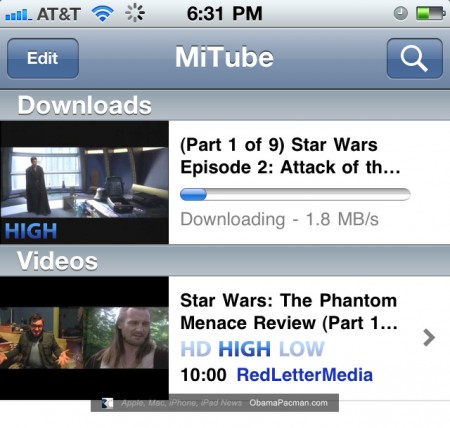 MiTube iOS YouTube downloader works on iPhone, iPod touch, and iPad Wifi 3G. It is similar to MxTube, available originally on jailbreaked iPhone via Installer. MxTube is expected to be removed soon due to violating App Store rules.
Max Weisel MiTube Magically Disappears
MiTube developer Max Weisel said he is already contacted by Apple legal and the App will be removed soon. Here's his blog post: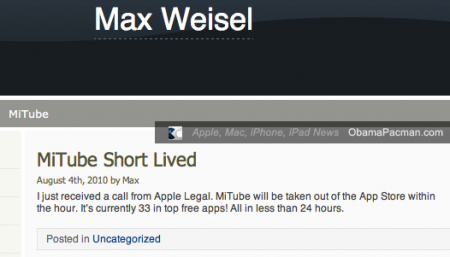 Don't have a iPhone, iPod touch, or iPad yet, but planning to get one? Download it from iTunes now.
Download MiTube [itunes link]
MiTube Removed From App Store
Update: MiTube is now removed from App Store without any trace, after remaining in the App Store for a few hours after this post. Now it's gone.
If you missed MiTube before removal, you can grab MxTube on Cydia. To get Cydia, use our iOS Guides to jailbreak your iOS device.
MiTube Video Download Tip
If you got the MiTube App, here's a video download tip: If a video is downloading, tap once to pause. You can seem to speed up the download (or at least its speed display) by by pausing and resuming your MiTube YouTube video download.

Related Posts