Leaked Apple Prototype? Laser Dancer Pad with Build-in iPod Dock
Is this what Apple plans to release on September 1 at the Yerba Buena Center in San Francisco?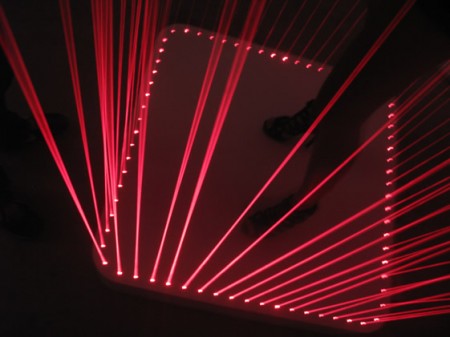 Apple 2010 iPod Special Media Event Leaked Prototype?
This giant Mac Mini / Apple TV look-alike pad for "dancers" comes with its own HiFi speakers, iPhone dock, lasers, and haze machine. Alas, it's not from Apple.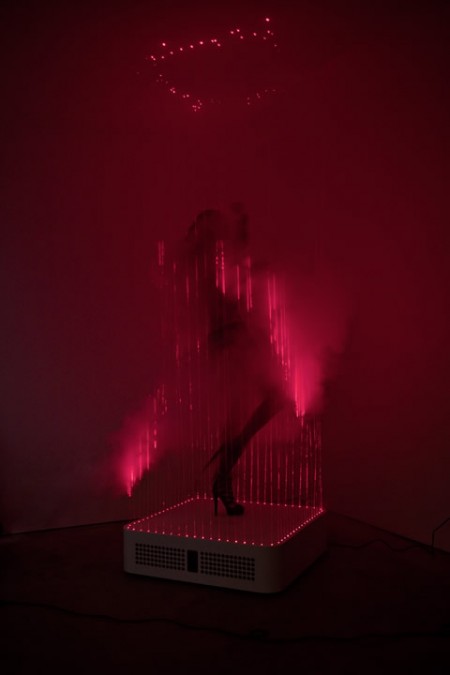 The disco dance pad is commissioned by Wallpaper magazine and created by the hot London-based designer Moritz Waldemeyer. Waldemeyer describes the Sci-Fi dance pad: "by day it's a simple white coffee table, by night it becomes a virtual laser dancing cage." Move over guitar hero, how about dancer hero?
When he's not making laser disco table prototypes that look like Apple's next revolutionary iPod / Apple iTV or Star Trek transporter pad, Moritz makes prototype designs plus laser & LED clothing for artist such as Rihanna, OK Go, and U2's Bono:
waldemeyer and weheart via macenstein

Related Posts