Leaked New iPod Nano iWatch Display / White iPhone Video
This video got everything for the leaked Apple prototype fan, including the possibly the first video of the iPod nano / shuffle / iWatch display.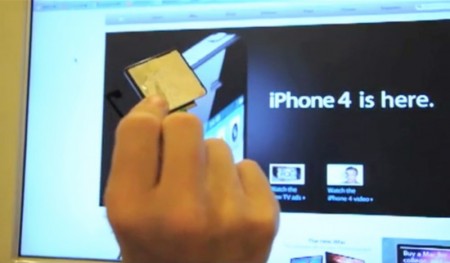 Video: Apple iPod nano / iWatch prototype component
Are these the parts for the Apple new iPod nano + shuffle / iWatch and new iPod touch with FaceTime camera that Steve Jobs might introduce at the September 1 special media event tomorrow?
In order of appearance in this leaked iPod prototype / parts video:
Black iPhone 4
White iPhone 4
leaked iPod nano + shuffle / iWatch display component
iPod touch front cover with hole for FaceTime front-facing-camera
Another video comparing iPod touch 4 with and without the LCD and digitizer (which with iPod touch is multi-touch capable):
Do you think the new iPod touch 4 will have the Retina Display? Of course, until Apple releases a product, it's hard to say whether it's real or not.
As a possible homage to jailbreaker, the "One More Thing" at the end of the video mentions the Apple Dev Team. Probably means the unofficial Dev Team.
via macrumors

Related Posts