Lady Gaga @ Apple Cupertino Headquarters?
Stop the press! Lady Gaga visits Apple Cupertino Headquarters and didn't even flaunt her underwear!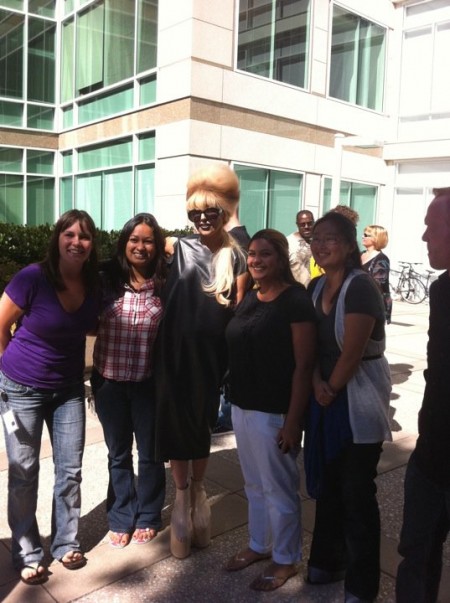 Do you think Lady Gaga [itunes link], queen of glam rock inspired pop music, visited Apple Cupertino HQ to get a white iPhone 4 from Steve Jobs, to perform another private concert, or to sign a deal for a rumored Apple iPhone 4 ad / TV commercial?
Lady Gaga: "Normal" Attire
Is the photo of Lady Gaga at Apple Cupertino campus with Apple employees real or photoshopped? Might be fake because Lady Gaga is not even half-nakked. Here's her "normal" attire in her Telephone music video: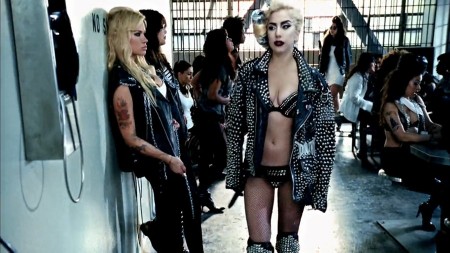 Here's Lady Gaga on the July 8-22 Rolling Stone magazine cover: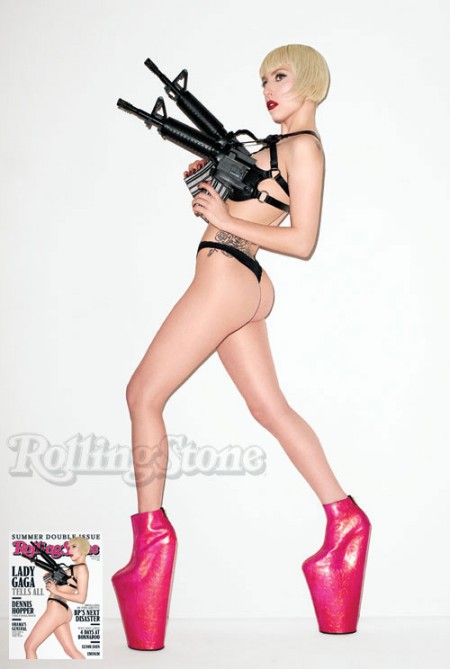 Come on, Lady Gaga remembered to put on her clothes for Apple HQ visit with CEO Steve Jobs? Now that's shocking! No Apple executive in the photo background but is that an unsuccessful Steve Jobs photobomb?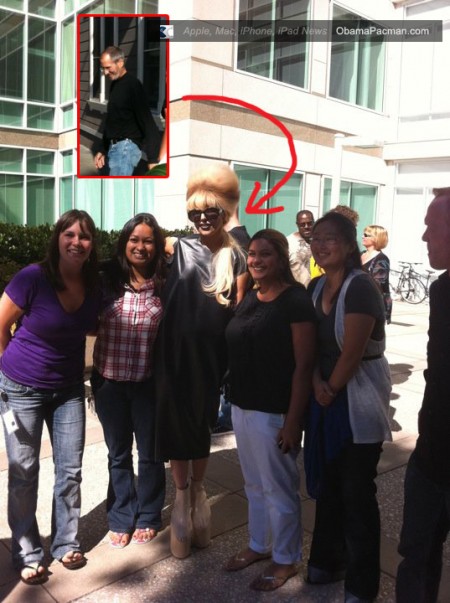 Apple campus photo via 9to5 and twitpic

Related Posts