iPad Menu / Ordering System Demoed by Sharp
First Japanese multi-touch iPad menu / ordering system demoed by Sharp.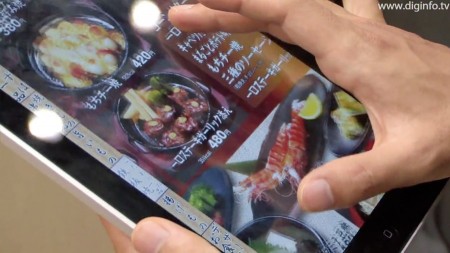 We've seen an iPod touch bartender & iPad kegbot. What's next? iPad as a restaurant menu and ordering system! Japanese company Sharp recently demoed a restaurant order system made from Apple iPad.
The news report describes: by using the multi-purpose Apple iPad, the system's cost of entry is reduced.
In contrast, a PC tablet typically costs more than an iPad, without the long battery life, beautiful display, or the smooth, responsive interface.
Some might say, what about people running off with their multi-touch iPad menu? Well, that's what all those Japanese-made samurai robot servers are good for!
via cultofmac

Related Posts