iPod Nano 6G touch CGI Mockup
This iPod nano 6g touch is a mockup that rivals Apple's own. Beautiful!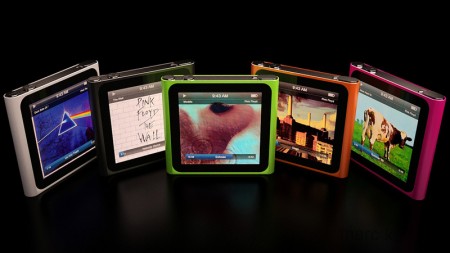 The iPod nano 6g touch CGI render creation is by artist Marc Krenn, who is based in Vienna, Austria, "Male and Taken."
But where is the iWatch mockup? Where's the home button if the iPod nano becomes a mini iPod touch in the iPod shuffle form factor?

Related Posts