iPhone App Makes Your Life an EPIC WIN Game
To-do list App of totally awesome! Make your life an Epic Win RPG iPhone game!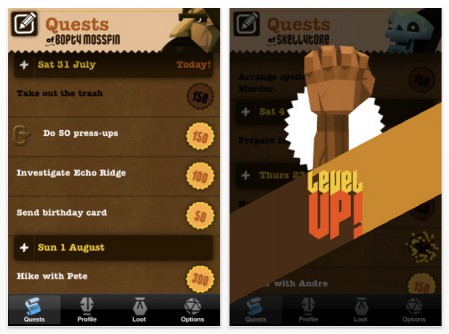 What's opposite of Epic Fail? Epic Win!
Epic Win Real-Life iPhone To-Do List RPG
Epic Win [iTunes] is a to-do list with a Role-Playing-Game spin!
Set up your to-do list as quests
Destroy your chores in animated battles
XP points & rewards for completing your tasks
Here's a funny, dramatic, over-the-top app trailer:
Will you make progress by conquering your to-do list or will you chicken out and retreat? Will you be a mage of paperwork mountain, maiden of juggled priorities, mistress of task domination, or a king of win? Get the App now or be an epic chicken! Do it, get to the chopper, now!
Download Epic Win: [$2.99 on App Store]

Related Posts