iPhone 4 Telescope Perfect For Star Watching / Moon Shot
Japanese blogger: iPhone 4 camera telescope can "fly me to the moon."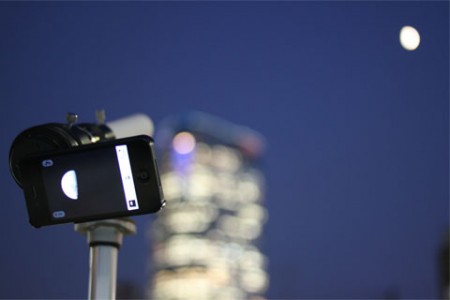 iPhone 4 Moon Photo
We know that iPhone 4 has a great camera, as shown in iPhone users screwed and camera test. This Japanese iPhone 4 user didn't want to carry around heavy equipment with SLR or go to the countryside to watch the stars, so he combined a telescope with his iPhone.
He used a small 175mm/F7 telescope with Vixen's LV5mm eyepiece, resulting in a 35x telescopic image. The photos are taken with the high quality iPhone 4 camera: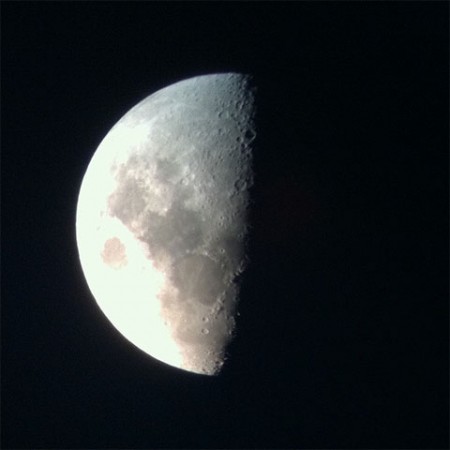 iPhone 3GS Moon Photo
Here's a moon photo taken with iPhone 3GS by a Gizmodo commentator (and judging from the photo quality, a better telescope):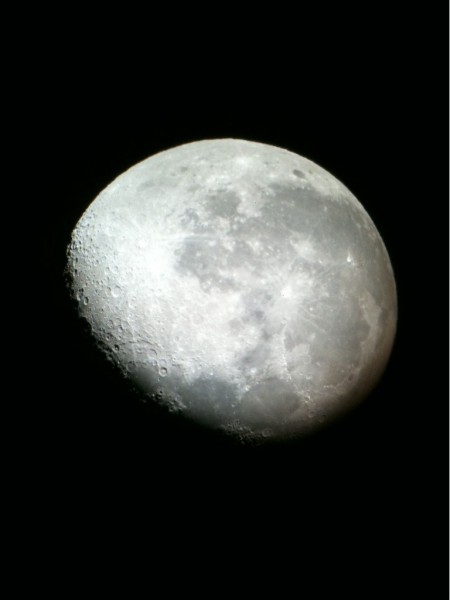 Telescope in this case is skyquest xt10: 254mm aperture, 1200mm focal length.

Related Posts