Stream Movies on iPhone with Netflix App
This week, Netflix updates its movie & TV streaming App! Previously only available for iPad; now for iPhone, iPad, and iPod touch.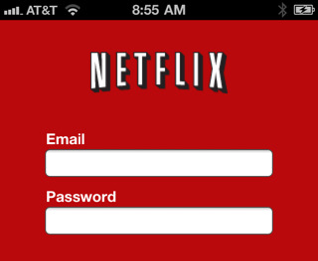 The free Netflix app [itunes link] requires subscription that starts at $8.99 per month. Works on both WiFi and 3G. There's no additional fee to view it on the iOS App. Netflix even memorizes where you left off.
Just download the App, log in, and start watching movies and tv episodes.
Compared to Hulu, which serves you ads even after you pay a subscription, the choice is a no-brainer.
As captain obvious might say, those with a mobile data plan with limited data probably should not stream videos on 3G.

Related Posts