Google Chrome = New Microsoft Windows?
Google Chrome reveals that Google is the new Microsoft.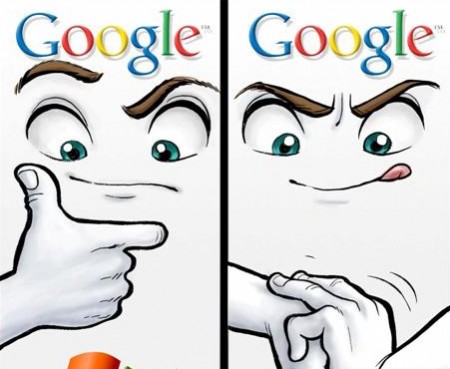 We all know Google wants to be the next Microsoft monopoly, but here's the definitive proof!
Federico Fieni: Google + Microsoft = Chrome
Why did Google copy the exact same 4 colors as the Microsoft Windows logo? So it's easy to mold the Microsoft colors into Chrome!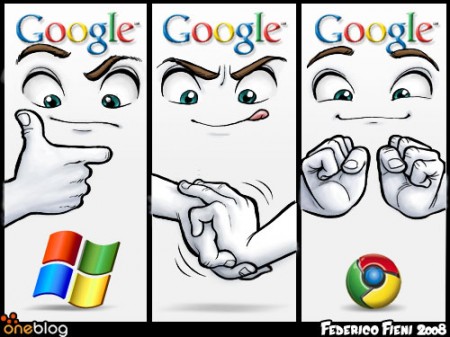 Google's strategy is to provide platform-independent service on the web, displaying ads and making a perpetual income stream from user services. To help to get its services onto every computer, Google released Chrome, their own browser so they won't be held back by Internet Explorer.
We should have known when the Google secret business strategy was revealed.
Comic by artist Federico Fieni
via spammmy looking site

Related Posts