Giant Apple Store iPad Begging for Jailbreak
New, very cool giant iPad on display at Apple Store!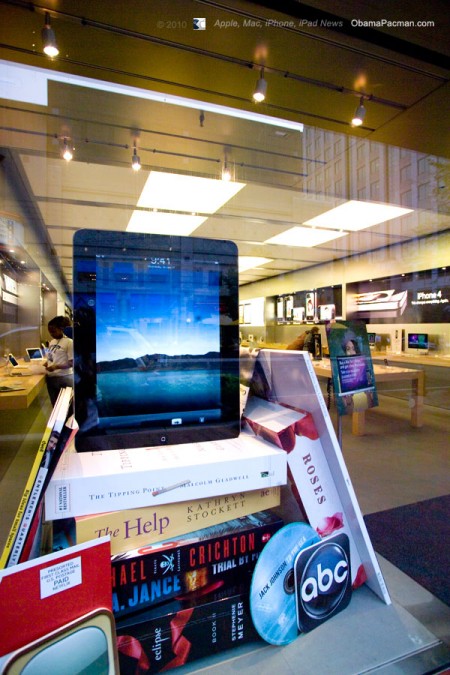 This is Huge: Honey I blew up the Apple iPad!
Although iPhone 4 are still featured on the store front display, Apple Stores recently added a prominently displayed huge iPad. The oversized giant iPad looks like Godzilla or King Hong when compared to the regular sized iPhone 4 nearby.
The really cool window display shows Apple's new iPad tablet with books, novels, magazines, newspaper, cd, ABC app, red netflix envelope, and TV-like YouTube app icon.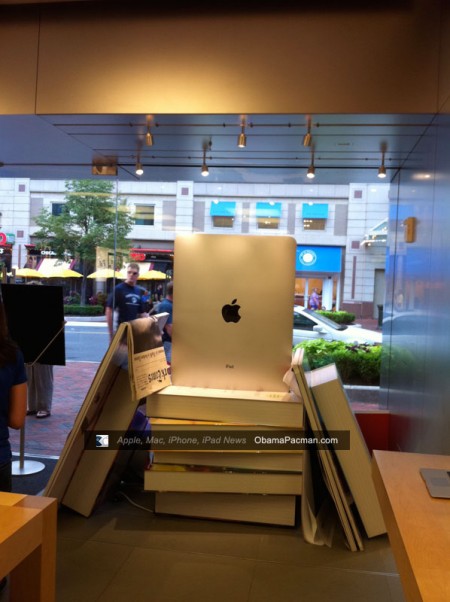 The giant iPad is not 0.5″ thin like the real Apple tablet but still looks great with the sculpted curved back and black Apple logo.
Giant Apple Store iPad Jailbreak Me Challenge
Do you think Steve Jobs is tempting people to see if they can jailbreak this iPad? (Jailbreaking iPhone 4 at Apple Store is for wussies. Quick, Someone Jailbreak that display iPad!)
Alas, the giant Apple Store iPad doesn't run iOS, so you can't even set it to 3G and hit Jailbreakme.
It might be the new 27″ Apple Cinema Display disguised. Or do you think Apple is testing a new prototype of the Mac slate tablet computer?
[Photos by OP Editor]
Giant iPad back photo taken with iPhone 4. Other photos taken with an old SLR.

Related Posts