Get a Mac Actor Justin Long Flashes Jailbreaked iPhone on Jimmy Kimmel
Get a Mac actor Justin Long tells a story on Jimmy Kimmel, and briefly flashes his jailbreaked iPhone with Cydia.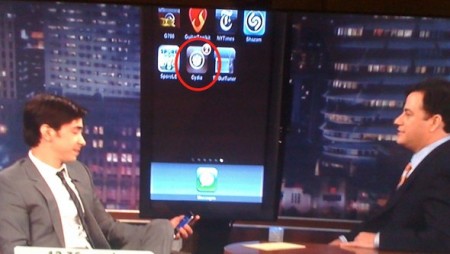 Justin Long tells a funny story of his LONG conversation with a random girl who messaged him.
For the briefly flashed jailbreaked iPhone home screen with Cydia footage, go to the very end of the 7 minute video.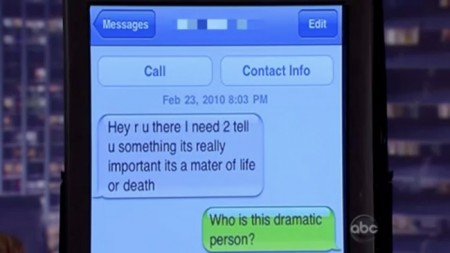 If you like LOL / tween speak then check out the whole interview. Hint: Mr. Get a Mac might have to change his name to Justin Pwn Long. He pwned the unsuspecting "dramatic person" pretty good:
Video: Get a Mac Actor Justin Long Jimmy Kimmel Interview
Did Mr. Get a Mac modify his Apple iPhone? Probably not.
It is reported that the app after Cydia is TVoutTuner. That means it's highly likely that the Jimmy Kimmel crew jailbreaked Justin Long's iPhone to provide output for broadcast TV. Balloon Boy Falcon has the perfect translation: we did this for a show! So that's how Steve Jobs show off his iPhone 4 home screen for his iPhone 4 Keynote demos!
To jailbreak your iPhone, iPod touch, and iPad, check out our iPhone Guides.
via tuaw

Related Posts