CineXPlayer iPad App Plays Xvid AVI Videos, Surprisingly Not Banned Yet
Play avi videos on iPad without conversion or transcoding! Get this iPad app now before it's gone!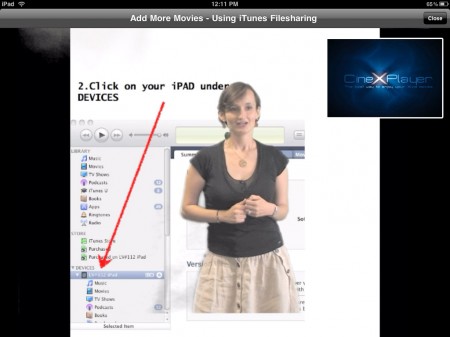 iPad Xvid Divx Avi Video Player
Like the MiTube YouTube video download app, this new CineXPlayer iPad Xvid divx avi video player could be gone at any second.
Apple does not official support none-MP4 videos on iOS devices. (MP4 videos with h.264 have a great balance of image quality at a small size, that's why Apple and many large companies support the format). Nxp Software B.V. released a workaround for iOS devices though, currently available on the Appple App Store.
CineXPlayer iPad Xvid Video Player Supported Formats
The Nxp CineXPlayer iPad video player [itunes link] is reported to play Xvid and divx videos with .avi extensions.
Get the App now! You even get to see the App's lead developer, a Russian / European girl, demoing how to add xvid divx avi content with iTunes to iPad! Looks like someone likes the CineXPlayer likes Lady Gaga music videos, including hot hits Poker Face and Paparazzi: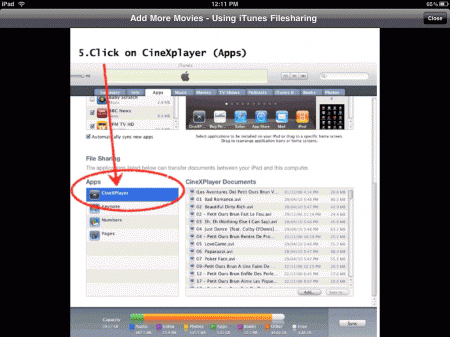 Needs Poker Face inspired Neutra Face video!
Is the CineXPlayer approval an attempt of Apple to approve more Apps to discourage jailbreaking (see our iOS guides)? We will find out in time.
iPad CineXPlayer None Supported Formats
There is no 720p support at this time, and there is currently no mkv and AC3 video format support with CineXPlayer 1.1. Developer mentions you may occasionally come across some Xvid movie you won't be able to play.

Related Posts