"Best Hardware on Market," Apple iPad Helps UK Soldiers Sharpen Their Skills
UK Royal School of Artillery in Wiltshire now uses Apple iPad and purpose made App to train for operations.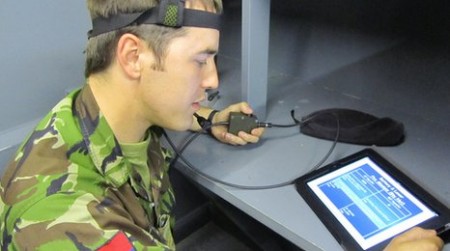 The iPad app for the UK military school is designed to sharpen troop skills, so soldiers will perform "slicker" when out in the theater.
Apple iPad Tablet: "Best Bit of Hardware on Market"
The training officer talks about Apple iPad tablet hardware: "At the time this project came about this was the best bit of hardware on the market."
15 other options were considered, and using the Apple tablet is not a gimmick.
The investment in iPad not only "saves on other costs like printing reference guides and manuals," the Apple tablet is great value for the money as it also reduces training time and improves troop skills.
Soldiers Responds to iPad Training:
The soldiers love the iPad training: "It makes it more fun instead of being sat in a classroom looking at a presentation being given information.
Our take? Impressive!
Barely 2 quarters since the release of the iPad, The Apple tablet is seeing high amount of adoption due to its overall form factor, 10 hour battery, and superior usability. This rapid adoption by the UK military is especially impressive because military procurement is typically not the fastest of large organizations.
[via bbc]

Related Posts