Keeping it Cool: Beer Serving iPad Kegbot
Apple revolutionizes the beer-serving iPad kegbot, to keep beer loving employees with secret product prototypes within Cupertino campus?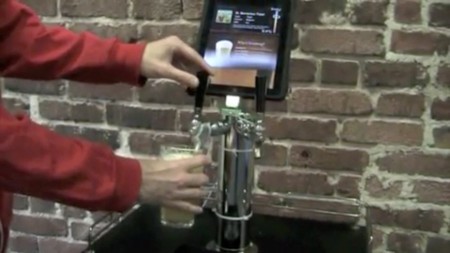 Yelp Kegbot, Beer Keg Serving Robot, iPad Style
Apple and Twitter might have a new competitor for the beer loving engineers. Yelp engineers just revealed their new kegbot, a beer serving robot controlled by Apple iPad:
Yelp is a restaurant review website with its own iPhone App [itunes link]. Apparently when they are not
Why did the Yelp engineers made the iPad robot?
1. they love hacking
2. they love beer
3. they love iPads
The Yelp kegbot has a beer drinking app that can keep tracks of your drinks and compare it with your co-workers.
Do you think the iPad keg robot can rate the beer drinking happiness level from prototype losing to amazing double rainbow?

Related Posts