Apple Store Pwned, iPad Tablet Jailbreak [Exclusive Video]
Jailbreaking iPhone 4 at Apple Store is for wussies. Real man pwns 9.7″ display iPads! (So bright, purple, and vivid!)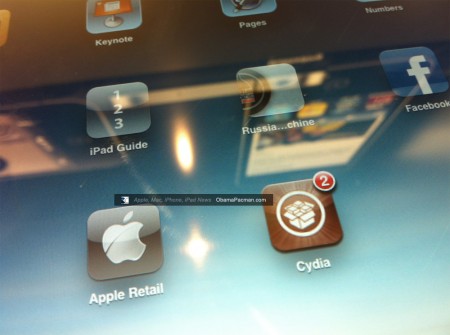 Prank: Making PwnApple / Jailbreaking iPad at Apple Store
Our reader beat us to it while we were considering pulling a Gizmodo or not.
Apple Store iPad pwned! One of our regular readers is quite the prankster. He sent us this video of him making pwn-Apple / jailbreaking iPad at the Apple Store yesterday:
Video was recorded using pwned iPhone 4.
"I saw the MuscleNerd RT about making a JB video at the Apple Store via your retweet. Thought it would be fun to do it." OP reader on the experience: "It seems a lot longer to jailbreak at the store, especially with the iPad display being so big. For awhile I was pretty worried that Apple Store Employees would catch me with the giant purple jailbreak screen."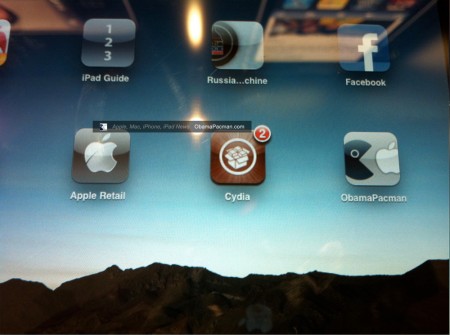 He said he pwned 3 iPad, but didn't install anything too naughty.
Should have themed that iPad, son!
OMG iPad jailbreak so purple and vivid! (Is there a motion sensitive double rainbow app? It'll be really funny if someone picks up the iPad and it plays back the famous words: OMG it's a double rainbow, almost like a triple rainbow!)
Apple Security: Zoom In, Stop, Enhance!
Well, we hope that Apple security won't do this to the video:
But with all those magical technology and secret labs at Cupertino, we won't be surprised if Steve Jobs is telling technicians: "zoom in, stop, enhance! There's your perp!"
Thanks to our secret reader who goes by the name Tiger (not the famous golfer, or is it?).

Related Posts