Apple iPod / iTunes Special Media Event on September 1
Apple just issued media invitations for a music / iPod related special event on Wednesday September 1.
Apple 2010 iPod Media Event Invitation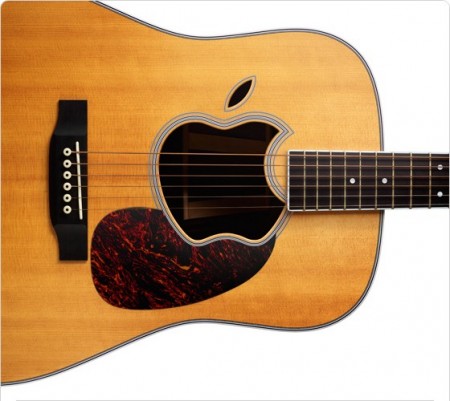 The Apple September 1 2010 special event is scheduled in San Francisco Yerba Buena Center for the Arts. The invitation shows an acoustic guitar with the Apple logo.
Apple is expected to update its iPod – it is possible that iPod touch might gain a front-facing-camera for FaceTime chat. Apple is also rumored to update Apple TV, perhaps renaming it to iTV or iPod TV. Some also think lower-priced TV rentals are coming.
Do you think Lady Gaga is going to be performing at the Apple special event? Maybe Apple is introducing the iTar guitar? How about some guitar drifting?
via macrumors

Related Posts