"Stay Hungry, Stay Foolish": Apple CEO Steve Jobs 2005 Stanford Commencement Address Video
Oldie but goodie. The famous "Stay Hungry, Stay Foolish" Steve Jobs Stanford Commencement address video on YouTube.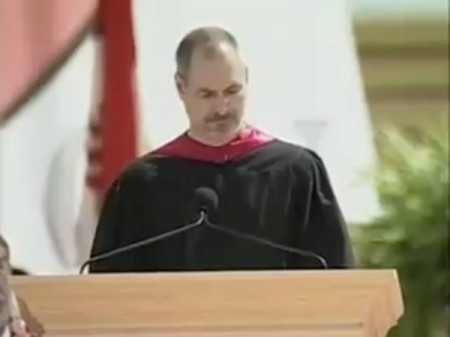 Good time to test your YouTube video downloading knowledge.
Steve Jobs: Stay Hungry, Stay Foolish
Watch the 15 minute Apple CEO Steve Jobs Stanford Commencement Address on connecting the dots, love and loss:
Steve Jobs is not waring his signature black turtleneck and jeans! Or perhaps he's wearing that under his robe?
Video on YouTube
Transcript here at Stanford
(Yes there is a download button somewhere but that doesn't seem to work).

Related Posts