Working Mod of iPhone 4 DSLR Mod
The iPhone 4 DSLR mod concept improved, so it actually works.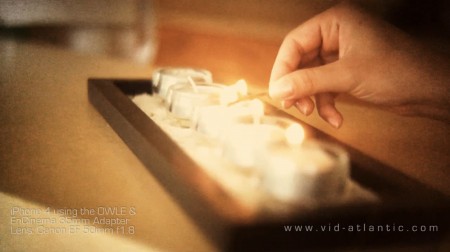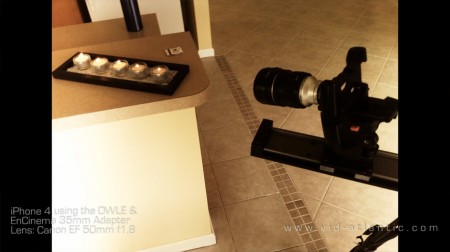 Vid-atlantic on the iPhone 4 DSLR mod with OWLE Bubo bracket: the mod didn't post photos or videos because their version won't work. They've made a working iPhone DSLR mod, and got the video to prove it:
iPhone DSLR Mod
HTML5 video at Vimeo (for those with iOS device)
The mod involves an additional projection ground glass to display image from the SLR lens (in this case Canon f1.8) so the iPhone can see it.
Vid-atlantic worked in conjunction with OWLE to make this possible. OWLE will soon make an iPhone 4 version for DSLR lenses. In the mean time, Vid-atlantic offers the EnCinema 35mm Adapter for $199, yes, about two hundred dollars.
This type of setup is good for those who want selective focus, and don't want to bring a SLR or dedicated HD cam for whatever reason. The trade off is that the ground glass might introduce grains.
Works for iPhone 4 720P HD video, but not photo, unless you like vignetting look in your photos.
The image will be upside down unless you use this App: Almost DSLR [itunes link], which will allow locking of exposure and more.
vidatlantic
via gizmodo

Related Posts