Upgrading to iPhone 4? CONFIRM Data is Backed Up First!!!
Some people run into this particular bug of their previous iPhone data NOT backed up when they upgrade to iPhone 4. To prevent from losing data, here's how to confirm your iPhone data is safely synced.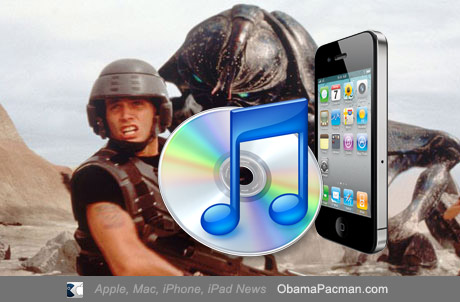 iTunes / iPhone Backup Bug
Recently when I updated my iPhone, after re-syncing all my data from the old iPhone backup, I realized something is wrong.
The iPhone doesn't have some of the latest apps! I thought maybe because I didn't finish syncing the old iPhone data. Didn't lose anything important so I forgot about it.
However, recently came upon reports of a few other people who ran into the same bug, so we thought we look into it.
Here's what we think triggered the iTunes iPhone backup bug:
1. sync iPhone with pre-9.2 iTunes (think I had 9.1)
2. sync new iPhone 4 with old iTunes, got error to update iTunes
3. update itunes, re-sync, only gets older iPhone backup, not latest iPhone data
Confirm iPhone Data is Backup by iTunes
So, to make sure all your iPhone data, photos, videos, contacts, text messages, etc all transfer to the new iPhone 4, do this:
1. Download latest iTunes from Apple.com
2. Connect your iPhone, hit sync
3. Open iPhoto (Windows users open Explorer to your iPhone) and backup your photos and videos. All photos and most videos are backed up with iTunes sync, but really large videos above a certain size is NOT backed up.
4. In iTunes, open Preferences, look under "Devices" to confirm it has your backup date / time listed: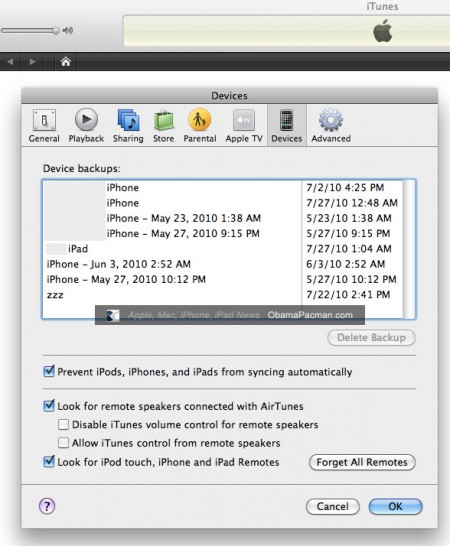 If you have the latest iPhone data listed under the latest iTunes, then re-sync with your new iPhone 4 will put all your data from your old iPhone onto your new Retina display device.
(And if you don't backup your iPhone data regularly you really can't complain, because what happens if you lose your phone?)
Note: Large iPhone videos in iTunes / iPhoto won't sync with your iPhone natively (WTF?), you need to compress / convert it with Handbrake or similar tool first before adding it to iTunes. Converting also saves you room.
You should also backup iOS SHSH so that jailbreakers can possibly downgrade if you upgraded to a new firmware by mistake.

Related Posts