Steve Jobs White iPhone 4, Photoshop & Funny Captions
Apple CEO Steve Jobs didn't demo a white iPhone 4 at his 2010 WWDC Keynote, but there are always photoshop + funny captions.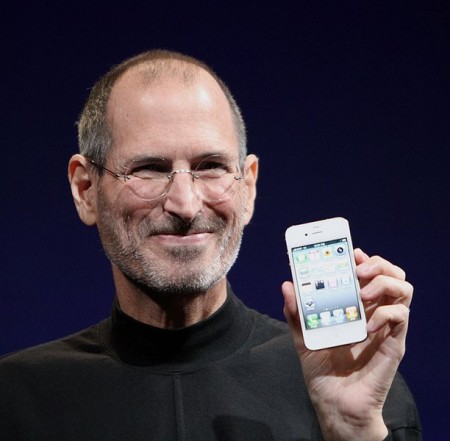 White iPhone 4 won't be available until second half of July due to production constraints, so of course some people are going to parody it. Here are some funny quotes and images.
Steve Jobs: iPhone 4 Dropped Calls
"Dropping calls? Hold it like this"
Steve Jobs: AT&T iPhone 4 Pre-Order
Steve Jobs 'quote': "I told the AT&T CEO he could have this if the iPhone 4 pre-orders went smoothly. Guess it's mine now"
Steve Jobs: DIY White iPhone 4
We didn't know the Apple CEO encouraged DIY white iPhone 4…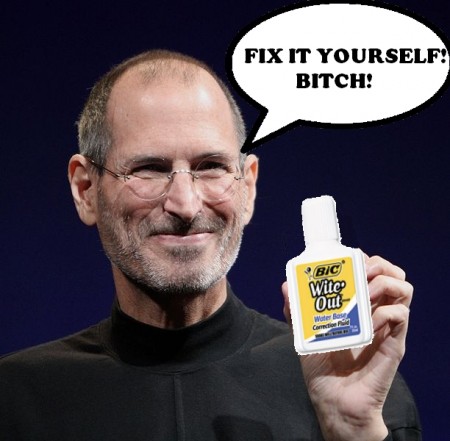 "Use white out, not a big deal."
- Steve, Sent from my iPhone
Steve Jobs: Can't Touch This
Perhaps Steve can channel MC Hammer: "Can't Touch This!"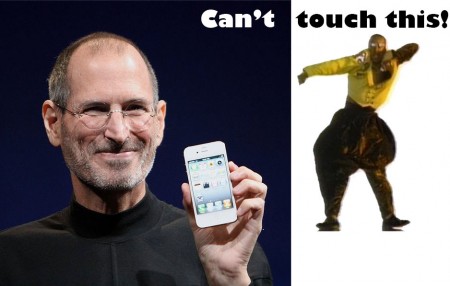 Got a better white iPhone 4 quote? I dare you to post it in the comments.
via macrumors forums

Related Posts