Steve Jobs iPhone 4 Case Bling Made with Swarovski Crystals
Want Swarovski Crystal bling with rainbow Apple logo on your iPhone 4? There's a case for it.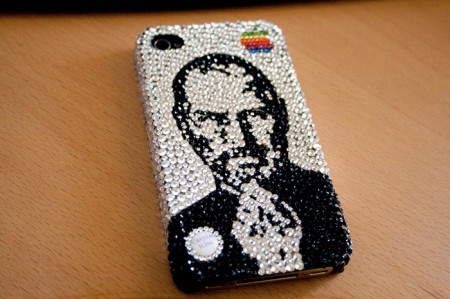 You got to get this iPhone 4 case if you are the ultimate Apple fanboy. The Steve Jobs iPhone 4 case is made by hand by Crystal Icing with shiny Swarovski crystal. These customized iPhone 4 and 3Gs case start at $299 and can be "iced out with up to 3000 Swarovski Crystals to your exact specifications." They also make cases for iPod touch and iPad.
What do you think? Is it art?
Gizmodo's Jason Chen describes "At the very, very least, it keeps the hand away from the antennas."
Well, At least it doesn't cost $2250 like the iPad case they are selling.
crystalicing via gizmodo

Related Posts