Star Trek Communicator Now Available as iPhone App
The original 23rd century Start Trek communicator is now available on Apple iPhone as an official licensed App. Yes, you can now act out your Captain Kirk fantasy and call your Trekkie friends with this App.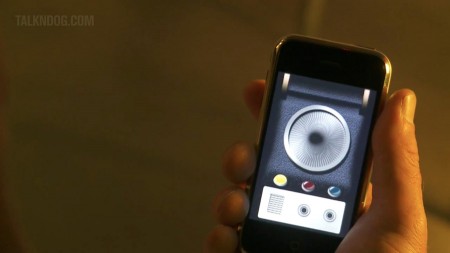 Captain's log, star date July 11, 2010. Star Trek Communicator promised since 2009, I has it.
The Start Trek original Series Communicator [itunes link] is an iOS 4.0 tested App, containing official sound and voice effects, animated flipping antenna grid visuals, and dialer that can access your personal captain's contacts.
A story with a happy ending. iPhonesavior reports the originally fan-made app was briefly available in the App Store last year, but pulled due to CBS claims. But the trek is now over for the developer Talkndog Mobile. CBS mobile licensed the original, authentic Star Trek sounds to the originally infringing app developer. So now, everyone's happy.
Do you think Patrick Stewart / Captain Picard will get this on his iPhone? (and yes we know he's not in the original ST series).
Star Trek Communicator [itunes link]
via iphonesavior

Related Posts