Shanghai China Apple Store Pudong Opens
The Cupertino company just opened its second Apple Store in China today in the high profile Shanghai Pudong district.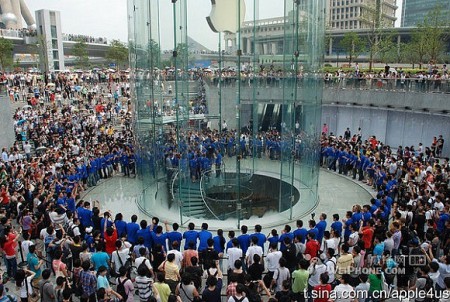 Hundreds of people queued up in line throughout the night for the opening of Apple Store Pudong, a Chinese version of the flagship New York City Fifth Avenue Apple Store. (The iconic NYC Apple Store is featured briefly in the I'm on a Phone video).
Instead of a glass cube, the new Apple Store Pudong's entrance is a glass cylinder estimated at 16 meters high. Another interesting difference is the new Shanghai Apple Store has a moat filled with water. Like the NYC 5th Avenue, there is a Glass staircase that leads to the hidden Apple Store.
Lots of Chinese Apple fans with their iPhone and MacBook in line. For the occasion, Apple is providing commemorative T-shirts that says "Designed in California, Made for China" (instead of the customary Made in China).
Official Apple Store Pudong Photo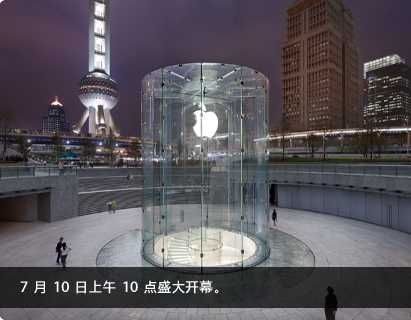 Apple is rumored to be planning to open 25 Apple Stores in China in the next 2 years, probably not many will get the view as great as the Pudong Apple Store: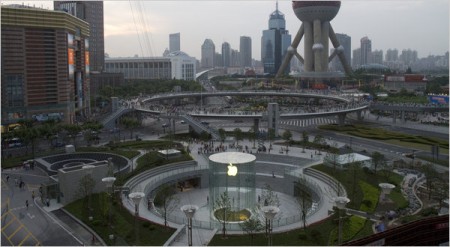 China is the next frontier for expansion for many large companies, due to its huge population plus its stead and continuous economic growth in recent years.
First photo via micgadget
Second photo Apple
Third photo attributed to New York Times by CoM

Related Posts