Over 1 Million Android User Data Compromised
Android is really an Open Platform… to poor security control.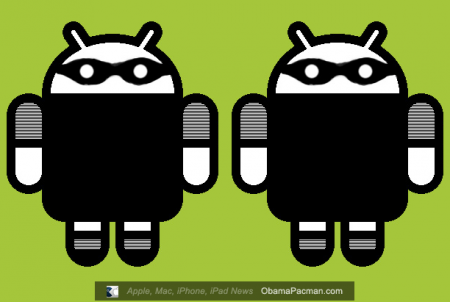 Android users love to think open to the extreme (aka anarchy) is a feature better than Apple iPhone's curated App Store, failing to understand why their "open" system has huge drawbacks.
Android: Made For Open Security Leaks
We all know that a huge number of Android Apps have unrestricted access to all kinds of personal data, but this is the first report that shows the severity of how many Android users are affected by open security risks.
In a recent finding, mobile security consulting firm myLookout discovered that a number of Android Apps are sending personal information of Android users (aka personal data theft) over the web to a server with a China registrant.
Personal information of Android users including
SIM card serial
Mobile Subscriber ID (IMSI)
Phone Number
Voice Mail Number
are sent unencrypted, open to potentially anyone, over the web to Chinese owned site imnet.us. Security researcher said such data collection from a wallpaper application is certainly suspicious.
The security firm analyzed apps from two developers: "jackeey,wallpaper" (who easily changed their Android developer name to "callmejack" after the release of the security report) and ""IceskYsl@1sters!"
Millions Android Users Affected
Apps from "jackeey,wallpaper" alone has been downloaded between 1 to 4 million times, according to androlib.

Irony: Most apps by developer jackeey,wallpaper are described as "can not use in china, firewall 4.60."
The latest revelation of latest some apps won't be the end of Android security problems. Android market was found recently to have approved banking scam / phishing apps.

Related Posts