New Commercial Hints Steve Jobs Taking Over AT&T
The newest AT&T Rethink Possible commercial looks more a Pixar Finding Nemo inspired movie trailer than a TV ad for a telecom company.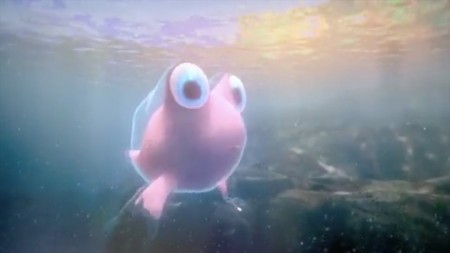 So, do you think this video hints Apple CEO Steve Jobs is taking over AT&T?
The "Whole New World" commercial is a Pixar styled animation, featuring shiny fruits and fish that could belong in the Finding Nemo sequal.
Tagline: Expand your world, rethink possible … AT&T.
This new AT&T commercial is expected to be airing during ESPN's 3D soccer coverage and in select movie theaters. AT&T is the only U.S. carrier for the Apple iPhone. AT&T got an exclusive deal to carry the Apple smartphone, after Verizon originally turned down the iPhone.
Finding Signal: Epic Saga of Apple iPhone 4
Perhaps there would be a new joint Apple, Disney/Pixar, and AT&T blockbuster motion picture:
Finding Signal, Epic Saga of Apple iPhone 4.
via
AT&T's Newest Commercial Looks Like A Disney Movie Trailer [gizmodo]
("Finding Signal" by giz commenter JEmlayUSA)

Related Posts