MuscleNerd: One Final Step From iPhone 4 Unlock
Think progress: MuscleNerd has confirmed that his solution to iPhone 4 unlock is almost complete.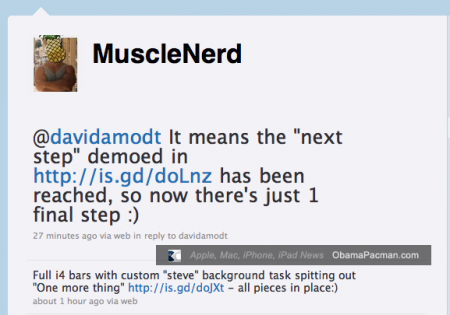 MuscleNerd, a well known iPhone jailbreaker, just reached another iPhone 4 milestone. His tweet: "so now there's just 1 final step :)"
He mentions of the next step on July 6: "Next step is to keep the task backgrounded like we did for 3G/3GS … Backgrounded task is the unlock."
"One more thing," the MuscleNerd iPhone 4 unlock will call the background task "Steve." He mentions: "Full i4 bars with custom 'steve' background task splitting out 'One more thing'… all pieces in place :)"
iPhone 4 running Steve: One More thing from twitpic: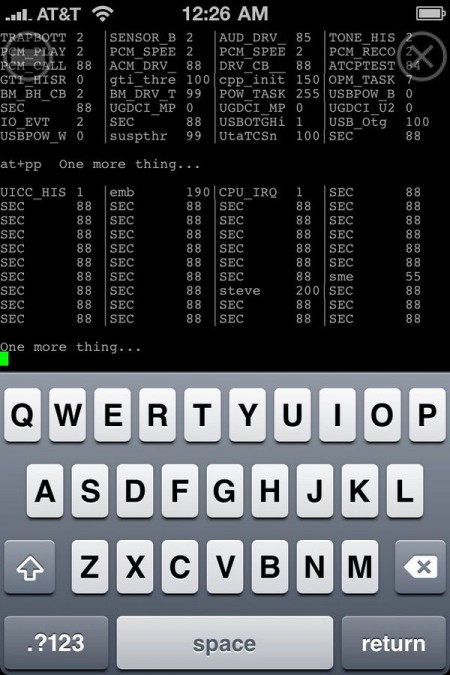 Great, one step closer to getting your own ip4 pwn-apple! Now, newbies will really get confused when you say: Steve unlocks my iPhone 4 whenever I restarts it.
Of course, it'll be ready when it's ready. No need to bug MuscleNerd (or other ip4 jailbreakers such as GeoHot) on when it'll be ready questions.
via MR forums

Related Posts