Most Impractical iPhone Lamp Concept Award Winner
This might not be the most expensive lamp ever, but is definitely the most impractical lamp made with an iPhone.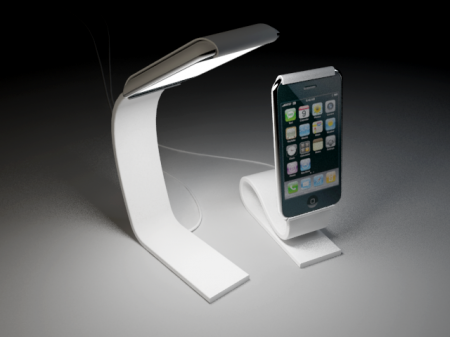 Do you think Apple would release the iLamp, flexible iphone holder that functions as a lamp? Thankfully it's only a concept (just like Microsoft Courier and HP Slate).
The iPhone display is actually bright enough as a flash light, and we do use it occasionally, but as a desktop lamp? Do you think the iPhone 4 LED would be a better source of light for a lamp?
Tip thanks to Maria, who doesn't need this because she glows from mountain climbing.
via artlebedev

Related Posts