Excited Jailbreaker Planetbeing Demos First iPhone 4 iOS4 Unlock
The sleep-deprived but happy iPhone jailbreaker planetbeing demos the first software unlocked iPhone 4 in the world. Is it fake?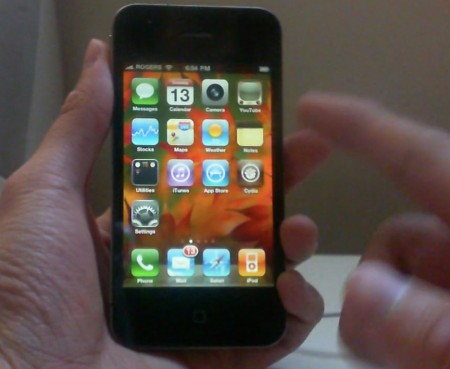 Status of the iPhone 4 Unlock, Demoed
With a phone that is provided by Modmyi, iPhone jailbreaker planetbeing has been working on an iPhone 4 unlock for weeks. He finally got it to work, and is happy to do a quick demo:
One thing to know about the unlock in its current form, in his own words: "it sucks." Currently takes 5 minutes to run through the unlock sequence. (We're guessing probably upon every phone reboot). Therefore, the iPhone 4 unlock is not released. It can't be downloaded any where right now. So, beware of iPhone iOS 4 Unlock scams.
Planetbeing iPhone Unlock Fake?
Some people thought Planetbeing was faking by roaming in Canada, so he shows that he's using a Canadian carrier Rogers SIM card. His full sized sim card went through a DIY SIM to Micro-SIM mod.
Planetbeing's iPhone 4 unlock video looks totally fake to me. That SIM card is totally photoshopped! Just kidding.
Now it's down to the waiting game, while planetbeing and others work to improve the iPhone 4 jailbreak & unlock. We're hoping the iPhone 4 unlock will also trickle down to those stuck on 3.1.3 with latest iPhone baseband waiting for an unlock.
planetbeing [twitter]
via modmyi

Related Posts