iRony: Shanghai Apple Store Pudong Shirt Made in LA, USA for China
The special edition Apple Store Pudong "star gate" t-shirts must be the most expensive t-shirts to grace China.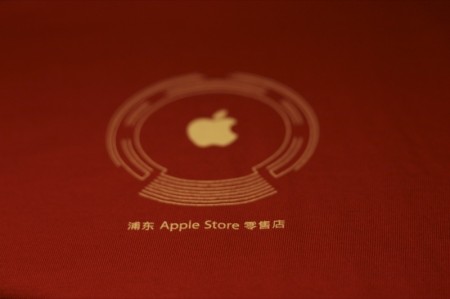 As you know, China is well known to produce a huge number of products for foreign companies, such as clothes, electronics, and computers.
As discovered by Joe of jiaart.net who attended the Apple Store Pudong opening, the special edition t-shirt is made in the USA. More specifically, made in downtown LA. Isn't it ironic that Apple imported t-shirts into the country known for making t-shirts?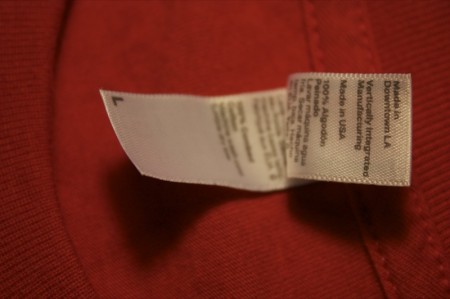 Well, looking at our collection of Apple special edition T-shirts over the years, almost all are made by the same company in the USA. Keeping the same t-shirt supplier is probably why it the Apple Store Pudong is not made in China. Or do you have a conspiracy theory?
Photos by jiaart.net via macrumors

Related Posts