iPhone Inspired: Slide to Unlock Girl
The slide to unlock girl may or may not as easy to operate as an iPhone in the real life.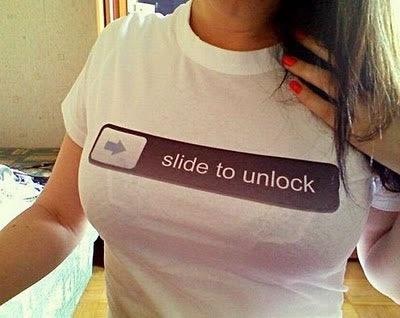 If it's only that easy. Do you think this is what might happen if Apple revolutionizes dating? (The guy version version of the t-shirt would be slide to clean room?)
Thanks Henry, who doesn't need help unlocking because he can use the Force.

Related Posts