iPhone 4 Unboxing, Disassembly Stop Motion Video
TechRestore, maker of the iPad stop motion teardown video, now has a new video showing the iPhone 4 disassembly.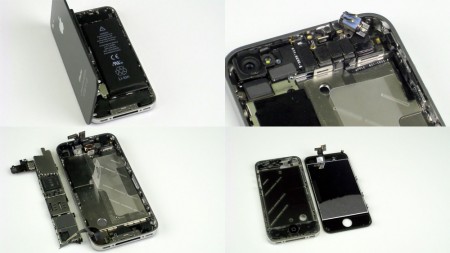 iPhone 4 Disassembly Video
The video is made with over 1700 photos.
The iPhone 4 is stripped down to its components, including the Apple A4 processor, Retina display, and high quality camera. It is then put back together in record time.
Now if only they could fix the iPhone 4 antenna death grip issue… =p

Related Posts