iPhone 4 FaceTime Airplane Time!
Confirmed with video, iPhone 4 FaceTime video chat works on airplanes.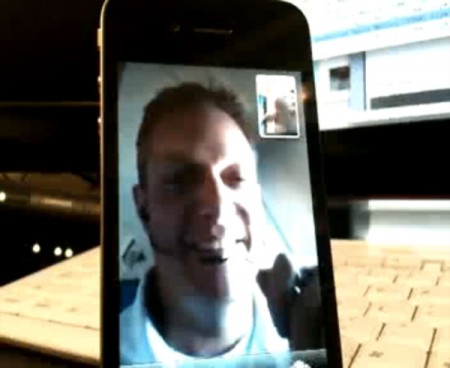 Video: iPhone 4 FaceTime Works on Airplane
For TUAW reader Bill G., FaceTime is sometimes Airplane Time. He travels frequently and says the new iPhone 4 FaceTime feature allows him to have "awesome" video chat with his wife. Here, Bill demos FaceTime with American Airline's in-flight WiFi service:
Who knew the interweb tubes could keep up with an airplane traveling at around 500mph? Looks like toward the end the interweb is catching its breath, with the video frozen but the audio still works.
via tuaw

Related Posts