iPhone 4 Antenna Reception Problem – How did it escape QA Testing?
The iPhone 4's new external antenna turned out to be a PR problem for Apple. How did the antenna problem escape from Cupertino quality assurance / testing? Here's our guess.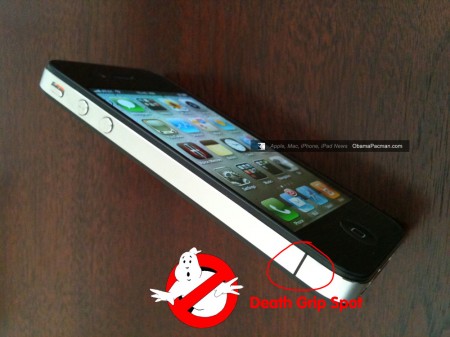 iPhone 4 Reception Problem Source
Here's your problem! The infamous iPhone 4 camouflage case. It hides the new iPhone so that testers are probably not in contact with the "wrong" spot of iPhone 4. The Apple camouflage case probably also protects the new glass from drop damage.
During late stage testing the iPhone 4 death grip antenna bug was discovered.
Apple thinks, hum what does the prototype got? A case.
Thus releasing iPhone 4 with bumper case option.
What do you think? Or perhaps the Gizmodo iPhone 4 leak results in reduced testing?

Related Posts