Inside the Secret Apple iPhone 4 Antenna Design and Test Labs [Video]
An inside peek of Apple's secret 100 million dollar wireless testing facility, hidden in the Cupertino mothership.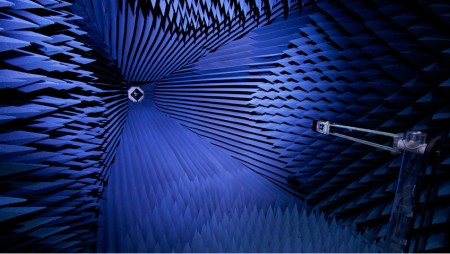 Appleture Science Enrichment Center!
Here are the fruits of more than $100 million dollar Apple investment: an advanced Antenna design and test labs, said to be the "best in the world." Apple's secret testing lab has 17 anechoic chambers, 18 PhD scientists & engineers, and thousands of hours logged for design and testing of antenna for next generation Apple devices.
Video: Apple Antenna Design and Test Labs
Apple Antenna Lab Stargate Chamber
The progression of testing chambers introduce more and more human involvement leading to what people inside of Apple calls the Stargate Chamber, Engadget reports.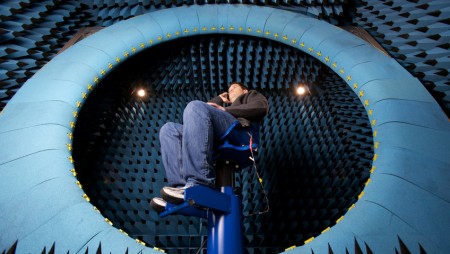 Do you think they would spin Apple Black Lab throne room's rotating chair faster for secret astronaut training? Forget SpaceX, iSpaceShuttle will revolutionize aerospace industry! Or they'll just Stargate it to another planet.
Improvement Ideas: Apple iPhone 4 Wireless Test Facility
Do you think Apple is "testing it wrong?" OP has two ways to improve the secret Apple Antenna Design and Test Labs:
First, turn the test signal DOWN a notch to replicate real life. Maybe introduce some walls and common building materials.
Second, hire some average Joes, who can screw up your antenna reception in many ways without even trying.
P.S. I'm up for the antenna lab challenge Apple! Hint hint wink wink. Call me!
P.P.S. FindingSignal.com will be the perfect URL for the lab. I can help you set that up, and it won't cost $100 million!
Official Apple Anenna Design and Test Labs, page with video:
Apple Labs [apple]

Related Posts