iChatr Chatroulette Inspired App Comes to iPhone 4 (& Photos)
You don't need Adobe Flash to use the iPhone 4 version of ChatRoulette, freshly launched yesterday.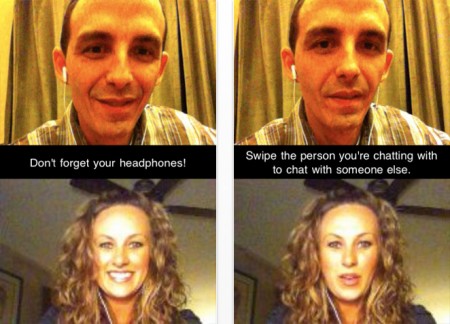 There you have it, it only took 2 weeks after the iPhone 4 launch for a random video chat App to show up. Yesterday, the App Store version of ChatRoulette, iChatr [itunes link], is newly launched to iOS 4.0.
Considering the news came out on a Friday night, it's likely most people don't know anything about it yet. iChatr, probably short for iChatRoulette, is an independence service only for iPhone 4 users at this time. Perhaps porting the service to connect to ChatRoulette would be a good idea? Or maybe a Cupidtino version?
Directions: Get on WiFi. Use headphones, swipe to NEXT someone. The iChatr App is v1.0 so expect some stability issues.
Do you think it'll be a bunch of Apple hipsters on the iPhone ChatRoulette? When will we see Limer or Mosspuppet on it?
OP i-ChatChatroulette
The iTunes reviews are bullocks. There are no pen1ses. Probably because not too many people would like to trip their water sensor on their new and shiny iPhone 4. The App crashed a few times, and have a problem with multiple screenshots.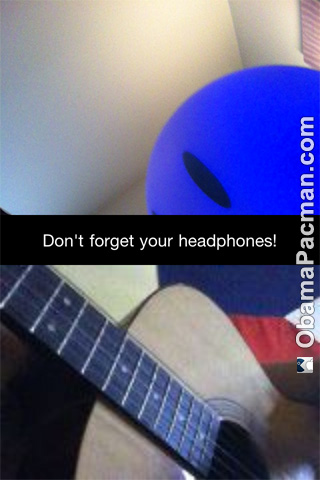 We got mostly ceilings, or bored folks. Besides that:
Got a Beaker-muppet-sound-alike "meep" guitar person
Someone rapping while walking
A dude showing p0rn mag
Bunch of people making faces
Some people doing fun things with the camera
A few "blind" people who said put on your headphones, while it's clear I am wearing headphones (was able to talk to a few people ok), might be App bug?
Someone said he saw a di1do last night
No lolcats or dogs
iChatr [itunes link] via giz

Related Posts