gPod: iPhone Case GamePad Prototype + Video
Great iPhone gamepad case concept for playing retro arcade and console games on jailbreaked iPhone & iPod touch.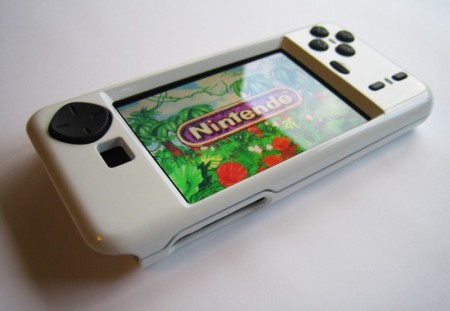 The gPod concept is made by cp-design, industrial design & product development based in Melbourne, Australia. Currently he prototype case is only developed for the original 2007 iPhone, with a "refined design has been developed to suit the iPhone 3G and 3GS." They are looking for a manufacturer for their prototype case.
The case connects to the iPhone via the Apple 30 pin dock connector, and has physical buttons with a conventional game pad layout. This allows console / arcade game ports to be used without losing their old school button bashing interface. Nintendo CEO must be even more concerned of iPhone / iOS now.
Why did they made the iPhone gamepad prototype? CP-Design explains: "The iPhone has revolutionized mobile gaming with its small form factor and intuitive motion and touch inputs. However there is a massive legacy of games that just don't translate well to a touch or motion interface." (We're pretty sure that gPod is not inspired by Lady GaGa.)
Video: gPod: iPhone Case GamePad Prototype
They demoed the iPhone GamePad prototype running Donkey Kong Country with Nintendo NES emulation, available only for jailbreak devices.
Judging from their snail development speed it's probably a part time project, but come on, for a company that advertises "Rapid Prototyping," the gPod iPhone gamepad prototype is developed rather slowly.
It's 3 years after the release of original iPhone. Judging by their pace, we might see a retail product in a few years. At least they seem to be making more progress than the delayed White iPhone 4.
Here's the official iPhone 4 dimensions by the way.

Related Posts